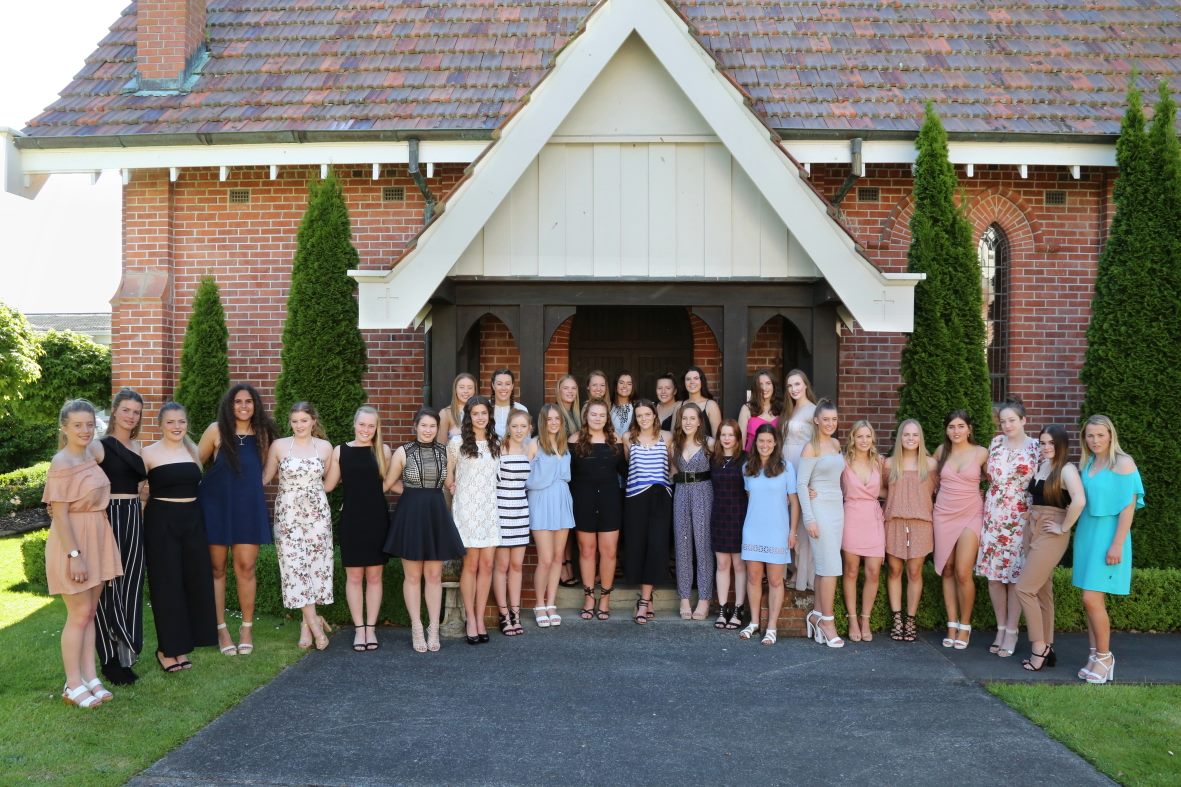 We asked our year 13 leavers (pictured above at their final Chapel Service together at Nga Tawa) to write down where they were heading in 2017.
They produced the long list of tertiary education destinations below. We think this is a great demonstration of Nga Tawa's determination to prepare girls for tertiary education and beyond. Go well girls.
University of Otago
First Year Health Science
Bachelor of Science - Major in Ecology and Geography
Bachelor of Science - Human Nutrition
Bachelor of Dental surgery
Victoria University
Bachelor of Law and Bachelor of Arts -Majoring in Classics
Bachelor of Law - BA majoring in psychology and criminology
Bachelor of Engineering with Honours - Major in software engineering
Bachelor of Commerce - Major in Information Systems and Finance
Bachelor of Architecture
Bachelor of Arts - Double Major in Education and Philosophy
Bachelor of Arts -Major in Psychology
Bachelor of Arts - Majoring in Film and Theatre
Bachelor of Education and Psychology
Bachelor of Early Childcare - Major in Teaching
Bachelor of Tourism Management
University of Canterbury
Bachelor of Criminal Justice x 2
Bachelor of Arts - Major in Political Science
Bachelor of Sport Coaching
Massey University
Bachelor in Communication - Majoring in Public Relations - a composite in Media and Expressive Arts
Massey University - Wellington
Bachelor Design with Honours -Major in Spatial Design
Nelson Aviation College
Bachelor of Aviation
Lincoln University
Bachelor of Commerce - Major in Marketing
Bachelor of Commerce (Agriculture)
Bachelor of Rural Land and Property Management
Bachelor of Agricultural Science
Bachelor of Marketing and Agribusiness
Bachelor of Landscape Architecture
Diploma of Agriculture
WINTEC through Otago Polytech
Bachelor of Occupational Therapy
Pacific International Hotel Management School
Diploma in Event Management
WELTEC Wellington
Bachelor of Applied Management - Major in Event Management
UCOL Wanganui
Bachelor of Design - Major in Graphic Design
Gap Year in Canada - Leading a camp
2018 Queenstown Resort College
Diploma in Adventure Tourism
Gap Year volunteering in South Africa at Welgevonden Game Reserve on a conservation and research project and then Namibia volunteering on the Namibia predator research project.
2018 University in Australia