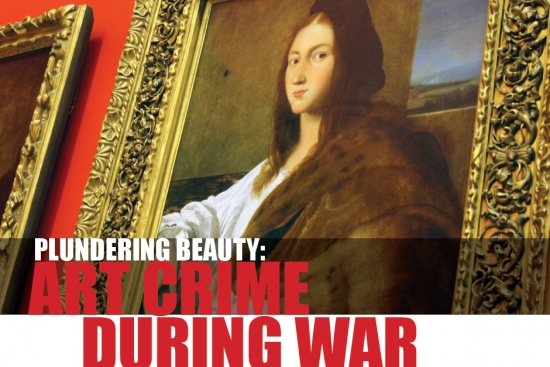 An evening with Judge Arthur Tompkins
Nga Tawa Celebration Centre, Marton.
Saturday 14 September, 5 - 7pm.
From the crusades to modern conflicts in Afghanistan, Iraq, and Syria, the history of art crime in war contains a myriad of fascinating stories of theft, destruction, plundering and displacement. Alongside the notorious thieves are the stories of brave men and women who devoted their lives to protecting history's treasures over the centuries.
Judge Arthur Tompkins is a NZ district court judge who in his spare time has become one of the world's leading authorities in crimes involving artistic masterpieces. Each year for the past decade he has spent the New Zealand winter teaching Art in War in Umbria, Italy, as part of a graduate certificate programme in Art Crime Studies.
Hear Judge Tompkins art crime stories at this evening fundraiser for Nga Tawa Diocesan School PFA.
Tickets $25pp – includes one drink on arrival + nibbles. (cash bar also available)
To purchase your tickets online please select the number of tickets and click on the Buy Now button below.


Tickets can also be purchased at the Nga Tawa Diocesan School office (phone 06 327 6429) or McGruers (298 Broadway, Marton)