MEREANA, Year 13
Like many girls presented with the prospect of boarding school, Mereana Davis wasn't convinced that leaving the comforts of home in Whakatane to spend five years at Nga Tawa was such a good idea.
That all changed through a chance encounter with Nga Tawa girls at the Horse of the Year Show in Hawke's Bay where Mereana got a strong sense of the friendships and fun they were having.
"Right then and there I asked Mum if I could go," she says.
Now in Year 13, Mereana looks back on her time at Nga Tawa and says she can see the obvious changes in herself. The self-described slightly nervous but cocky Year 9 chatterbox has grown into a confident, independent young woman who is very comfortable in her own skin.
As well as earning Excellence Endorsed in NCEA Levels 1,2 and 3, Mereana had her sights set on becoming a prefect in Year 13. She is the 2019 Head of Humanities and Culture.
"It is an honour," she says. "And a real measure of my success at Nga Tawa."
Although she is a way off deciding what to do beyond school, Mereana's options are diverse. With both parents involved in the film industry, she has a natural tendency towards and a love of drama. "But I also really love chemistry!" she says.
On living in an all-girls school, Mereana has this to say: "Not having boys here means I can do my hair up in a disgusting bun and no one will look twice!"
Of friendships made at Nga Tawa: 'I've become closer with girls at this school than people I've known all my life."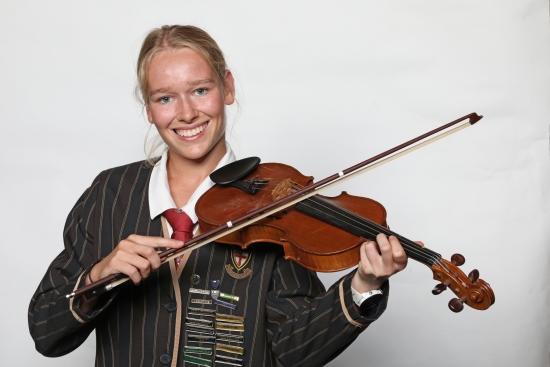 "It's the best choice I've ever made."